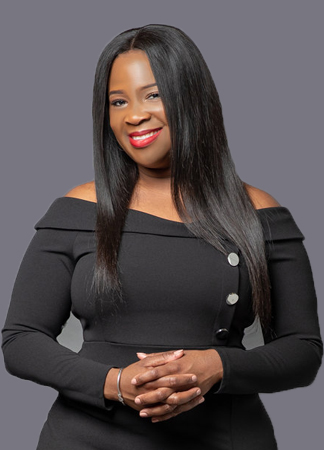 LeKeyia D. Reid, Esq
Attorney and Founder
LeKeyia D. Reid received her Bachelor of Science degree in Criminal Justice from Georgia State University and completed her legal studies at Atlanta's John Marshall Law School. Prior to receiving her Juris Doctorate from John Marshall Law School, LeKeyia worked as a Paralegal/Law Clerk for The Lindsey Firm, P.C. for eight years focusing on Personal Injury and Criminal Defense. During her final year in law school, LeKeyia interned at the Walton County Public Defender's Office under the Third Year Practice Act representing several indigent criminal defendants.
Immediately after passing the Georgia Bar, LeKeyia decided to hang her own shingle and founded the Law Offices of LeKeyia D. Reid, P.C. practicing in the areas of criminal law, family law, personal injury, and workers' compensation. Shortly thereafter LeKeyia D. Reid and Kristal S. Ramirez joined firms and created Reid Ramirez Law Group, LLC practicing in the areas of Personal Injury, Criminal Defense, and Family Law. LeKeyia was a managing partner and practicing litigator under Reid Ramirez Law Group for 6 years, narrowing her focus to personal injury and criminal defense.
In 2014, LeKeyia was asked to take a contract with the Georgia Public Defender's Standard Council ("GPDSC") as a conflict defender. Under this contract, LeKeyia represented nearly 200 indigent criminal defendants in the Alcovy Judicial Circuit. Understanding that everyone has a right to good counsel, LeKeyia zealously advocated for individuals charged with crimes that ranged from simple misdemeanors to major felonies such as murder. In 6 years of practice the firm only lost one case that was taken to trial.
Going into her 8th year of practice, LeKeyia decided to branch out on her own and opened her current firm…. Reid Law Group, P.C. The firm focuses on the practice areas of Personal Injury and Criminal Defense.
LeKeyia is not only a leader in courtroom but is also a leader and advocator in her community as well. LeKeyia serves as the current Chairperson for the Board of Directors for Washington Street Community Center, a non-profit organization. Washington Street Community Center provides additional education and support to children living in poverty and receiving Title I services in the school system. In addition, she recently joined the Board of Directors for Springfield Baptist as the youngest member on the board.
Hard work never goes unnoticed…as a result, LeKeyia was selected by her peers as a 2019 & 2020 Rising Star for her superb representation of plaintiffs involved in a personal injury matter. The Rising Stars list recognizes no more than 2.5 percent of attorneys in each state.
Education
B.S. in Criminal Justice-Georgia State University
J.D. –John Marshall Law School
2018 Scholarship Recipient and Graduate of Goldman Sachs 10,000 Small Businesses Program
Bar Admissions and Memberships
State Bar of Georgia
Supreme Court of Georgia
U.S. District Court of Georgia-Northern District
Georgia Court of Appeals
Newton County Bar Association
Young Lawyers Division-State Bar of Georgia
Georgia Association of Criminal Defense Lawyers
Georgia Trial Lawyers Association
Chairperson of Washington Street Community Center's Board of Directors
Member of Springfield Baptist Church's Board of Directors
Regional Coordinator for Georgia High School Moot Court Competition (past)
Kiwanis International (past)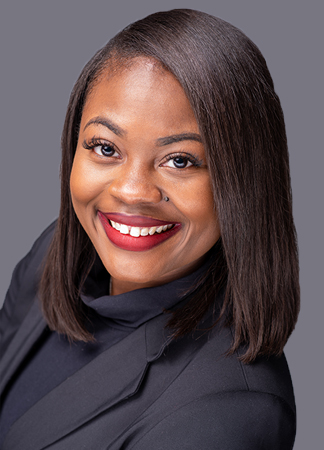 Nia King
Senior Paralegal
Nia King is a Paralegal at Reid Law Group, she obtained her bachelor's degree from Georgia State University and will soon continue her education in legal studies.
Nia joined Reid Law Group in 2019 with over 7 years of experience to assist with Criminal Defense and Personal Injury cases. Now, Nia solely handles Personal Injury Litigation files.
In her spare time, Nia enjoys spending time with her family and friends, traveling and volunteering with the youth.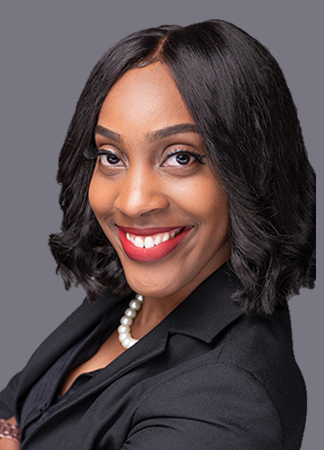 Tia Gillings
Legal Assistant
Tia Gillings is the Legal Assistant to Attorney LeKeyia D. Reid at Reid Law Group P.C. Tia received her bachelor's degree from the unsinkable Albany State University in Albany, GA. After graduation she went on to further her education and obtained a certification in Paralegal Studies from the University of Georgia.
Tia has been a part of the Reid Law Group since 2019, where she plays the role as client liaison, and assists with Criminal and Personal Injury cases.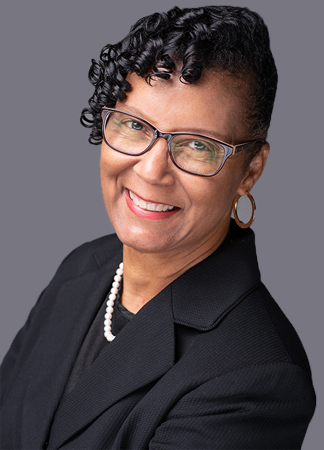 Veronica J. Camp
Legal Receptionist
Veronica Camp is a legal receptionist with over 45 years of professional experience in administrative services. In 2018, Mrs. Camp decided to utilize her experience in administrative services in the legal field. Her duties range from providing excellent customer service, greeting visitors, problem solving, office organization, to ordering supplies.
She is excited to work for such an upcoming law firm that is experienced in law, honest, very professional, compassionate, and efficiently represents all clients with respect.